Coffee Delivered to Your Door
Sign up for a coffee subscription today and be the first to try new blends, timeless classics, and new single origins. After signing up for your coffee subscription, you will automatically join our Switchback Coffee Club. This will give you access to first looks at new products, insider information on new coffee releases, and exclusive discounts. If you want to give the gift of coffee instead, check out our Gift Subscriptions!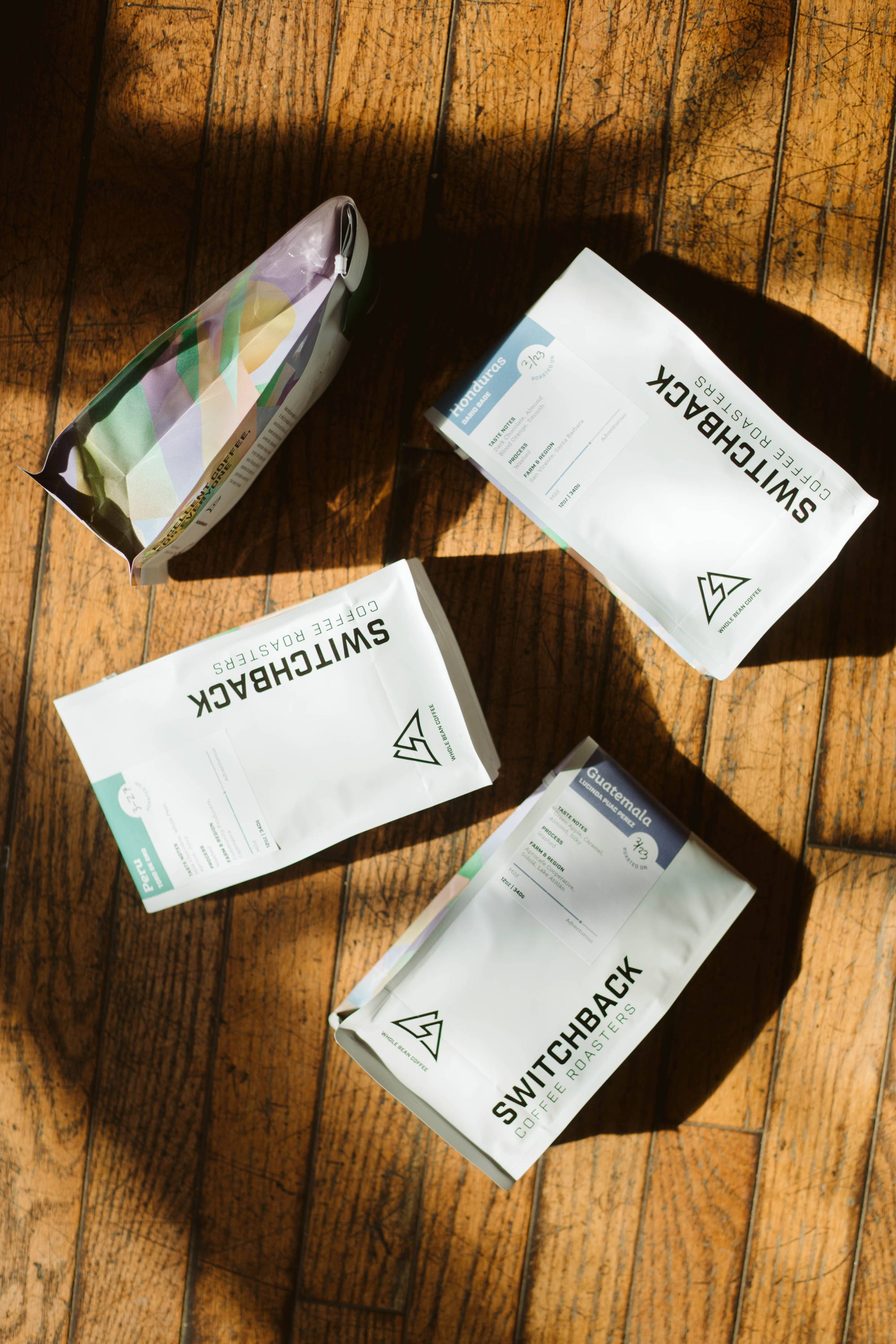 If you love our coffee, you can get it delivered to your door on repeat by signing up for a subscription. You will save 10% on each bag, and you will save yourself from the inevitable headache of forgetting to order coffee. Your first order will be roasted and shipped as soon as you sign up!
Once you have a coffee subscription you will automatically join our Switchback Coffee Club. This includes:
- 20% off your first order
- 10% off every recurring order
- Sneak peak access to new releases and new products
- Exclusive promotions and offers online and in-store
Choose your favorite coffee, from our blends to our carefully chosen single origins. We provide a range of coffees to fit your needs, including fruity and floral, rich and smooth, or rare and experimental.
Choose your frequency of either weekly, bi-weekly, or monthly. Then choose from our 12oz or 5lb bags of fresh, whole bean coffee. Need it ground? No problem, just put it in your order note and we will grind it for you!
The only thing to consider while you wait is how you will brew it. Enjoy fresh and flavorful coffee delivered to your door, ensuring your coffee cup will never be empty again. We roast and ship the same day, so you can expect the finest coffees at peak freshness.